Statement from Corrina Gould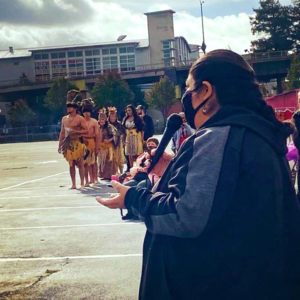 "It is a sad day when a permit is issued to allow construction that would desecrate the 5,000-year-old Ohlone village and burial site known as the West Berkeley Shellmound. We have been working to preserve this sacred site for years and we will continue to fight.
This land connects us to our ancestors and the deepest roots of Ohlone culture. The owner of this property took advantage of SB-35 to get this sacred land entitled for development. The state legislature has since amended SB-35 so that places like this with tribal cultural resources cannot be entitled through SB-35's expedited permit process. So, if the property owner was to apply for this project today, it could not be approved using SB-35.
This law, SB-35, is the wrong tool for this location. Everything that got us here is broken. This sacred cultural site needs to be protected. We are not defeated. We have an obligation to our ancestors to continue fighting to protect this historic sacred place—and we will."
Corrina Gould, Confederated Villages of Lisjan
Press coverage
Photo on top of page: heavy equipment parked atop the historic shellmound on 10/23/21 adjacent to the 1900 4th St project site